Press Release
Hats off to Jade Brown at Vestige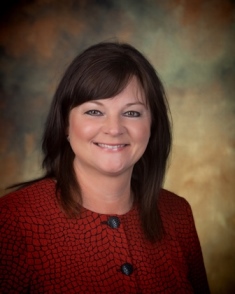 Vestige Digital Investigations, Marketing Manager
BA
MEDINA, OH (Dec. 20, 2022) – Congratulations are in order for Jade Brown, Cybersecurity Analyst at Vestige Digital Investigations. She has accomplished several achievements in the past few months:
InfoSec Accelerate Scholarship Recipient.
Jade was issued this scholarship by Infosec Institute in September 2022. She is recognized as an InfoSec Accelerate Scholarship recipient for demonstrating both academic and professional accomplishments and resilience as an underrepresented minority in the cybersecurity industry. This scholarship grants her a lifetime of free access to the InfoSec Skills platform. The platform includes access to resources such as cyber ranges and cybersecurity pre-certification exam assessments with continuing education credits to expand her professional development.
WiCyS Equity & Advancement Scholarship Recipient.
Issued by Women in Cybersecurity (WiCyS). This scholarship is awarded to recognize WiCyS members from diverse backgrounds who share in their ambitions for inclusion and professional growth in the cybersecurity field. As a WiCyS 2023 Equity & Advancement Scholarship recipient, Jade has received an invitation to the 2023 WiCys Conference in Denver, Colorado (March 16-17). The conference sessions and workshops are spearheaded by women cybersecurity subject matter experts and organizations that empower change, the development of creative solutions, and professional advancements for women in cybersecurity.
Black Hat Conference Submission Winner.
Jade also participated virtually in the internationally recognized Black Hat Conference, held Dec.5-8, 2022 in London, England. Founded in 1997, Black Hat is a cybersecurity event series providing the most technical and relevant information security research. Grown from a single annual conference to the most respected information security event series internationally, these multi-day events provide the security community with the latest cutting-edge research, developments, and trends.
Jade had submitted a selection package to attend the conference on their dime – and it was accepted! The Black Hat Review Board is comprised of more than 100 of the industry's most credible and distinguished security professionals and thought leaders throughout various areas of the information security community. The Review Board advises Black Hat on its strategic direction, reviewing and programming conference content, while providing unparalleled insight into the research community.
All Black Hat submissions are vetted thoroughly by the Black Hat Review Board for each event. Every submission is reviewed for its uniqueness, overall content expertise and accuracy before selections are made. Through the course of this dynamic review process, the Black Hat Review Board members will frequently ask researchers for clarity on the submissions including the uniqueness or audacity of claims made. The best submissions come with academic-grade papers, proof-of-concept code and/or video demonstrations. Black Hat does not support pay-for-play Briefings. The Black Hat Briefings are always independently selected based on quality of content and area of expertise rather than sponsorship. She brought back plenty of industry knowledge and will soon provide a presentation to share with the Vestige team.
Jade joined Vestige in June of 2020. She initially hired in as a Digital Evidence Specialist, then became a Cybersecurity Analyst in November 2021. While she has several responsibilities in support of our cyber division, a key role is serving as an assessor by preparing DoD clients for the CMMC (Cybersecurity Maturity Model Certification) which establishes that the contractors assessed have organizational systems in use that meet the mandated requisites for matters concerning operational policies, network and technical resources, practices and procedures, and evidence when dealing with the production, storage, transfer, and removal of controlled unclassified information and federal contract information (CUI and FCI).
###