Press Release
Vestige Digital Investigations Opens New York City Office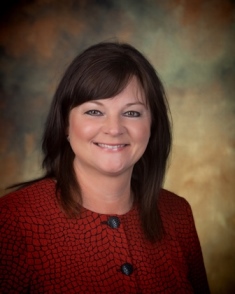 Vestige Digital Investigations, Marketing Manager
BA
CLEVELAND, OH (April 24, 2019)– Vestige Digital Investigations is expanding the firm's national footprint. Vestige has opened an office in New York City and welcomes Anthony J. Merlino, B.A., CCE, CCO, CCPA, as the new Managing Director.
The leading U.S. Electronic Evidence Experts company, Vestige is a privately-held company and specializes in Digital Forensics, Cybersecurity & Electronically Stored Information (ESI) services.
"To open a Vestige office in New York City and join forces with exemplary talent offers an excellent opportunity," said Damon Hacker, President & CEO. "We look forward to this expansion and continuing to help companies with our industry-leading forensic, cyber and e-discovery services."
As a veteran national director of consulting and forensic services, Merlino brings 30 years of expertise working in the legal services industry. He has strong consulting skills and is an Expert in Document Management, Digital Forensics, Electronically Stored Information (ESI), Forensic Certified Public Accounting (FCPA), and Professional Services.
In this new role, Merlino will continue Vestige's growth initiatives for its cyber security services in New York City. His focus will include establishing long-term relationships with law offices, IT companies, accounting firms, human resources, insurance, and law enforcement investigations to enable them to effectively utilize relevant digital evidence as well as effective cyber practices.
His primary areas of focus include: Day-to-day and long-term growth of Vestige's East Coast practice. Develop and nurture relationships as the liaison between attorney, client and forensic analyst team. Consulting with clients and legal teams to help identify, investigate, manage, and protect their most critical digital assets and evidence.
Merlino also directs acquisition, preservation and production of relevant evidence and documents in litigation and other court proceedings, as well as internal investigations, pre-litigation fact-finding and overall discovery process.
The New York office is located at 5 Penn Plaza (on W 33rd St and 8th Ave), FL 19, New York, NY 10001. Phone: 332-204-1001.

Founded in 2004, Vestige Digital Investigations provides timely and trusted investigations of any digital devices to resolve disputes and litigate claims including Non-compete / Intellectual Property (IP) Theft, Data Breaches, White Collar Crime and more. They serve small, mid-size and large Fortune 500 corporations both nationally and internationally helping professionals in the administrative, finance, fraud examination, HR, IT, insurance, law enforcement, legal and risk management fields make educated and informed decisions about access and preservation of digital information and its security. As Experts, Vestige offers a comprehensive knowledge of both the technical and legal aspects of digital forensics and cybersecurity. They are respected for confidential, objective, and knowledgeable investigations and reporting. Vestige Digital Investigations is headquartered near Cleveland, OH, with offices in Columbus, OH, Pittsburgh, PA, and now New York, NY. www.VestigeLtd.com
—