Press Release
Vestige Celebrates 15th anniversary with ice sculpture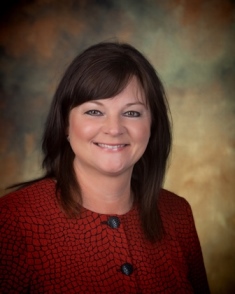 Vestige Digital Investigations, Marketing Manager
BA
MEDINA, OH (Feb. 1, 2019) – Be sure to visit Medina, Ohio's historic town square for the 25th Annual Ice Festival being held on President's Day weekend.
Like a Norman Rockwell painting, Medina's beautiful uptown comes to life with amazing ice sculptures created by competing ice carvers. Not only is there ice carvings, but also plenty of quaint shops to duck-in and warm up in.
Vestige Digital Investigations is proud to participate in this four day event of frozen fun. In celebration of the company's 15th anniversary in 2019, the Vestige ice carving is an anniversary theme and is just one of scores of sponsored carvings to marvel and enjoy.
"Headquartered in Medina's square, we're pleased to contribute to the festival for a decade now. It's a wholesome mid-winter community event for the entire family," said Damon Hacker, Vestige President & CEO.
Frozen works of art are added each day to the Square during ice carving competitions at the Medina Ice Festival. Visitors can watch the ice chips fly at carving during the day and also visit see the sculptures illuminated at night with multi-colored lights.
The Ice Festival, promoted by Main Street Medina, includes the following:
Friday, February 15
​Speed Carving Contest, 5:30, 6:00, 6:30 pm
​Fire & Ice Tower, 7:00 pm

​Saturday, February 16
Individual Competition, 1:00-4:00 pm

​Sunday, February 17
​Team Competition, 12:00-4:00 pm

Monday, February 18
​All carvings on view

Vestige Digital Investigations opened in 2004 and is the leading U.S. Electronic Evidence Experts company specializing in Digital Forensics and Cybersecurity services – both proactive and reactive. Vestige provides timely and trusted investigations of any digital devices to resolve disputes and litigate claims including Non-Compete/Intellectual Property (IP) Theft, Data Breaches, White Collar Crime and more. We serve small, mid-size and large Fortune 500 corporations both nationally and internationally helping professionals in the administrative, finance, fraud examination, HR, IT, insurance, law enforcement, legal and risk management fields make educated and informed decisions about access and preservation of digital information and its security. As Experts, we offer a comprehensive knowledge of both the technical and legal aspects of digital forensics and cybersecurity. We are respected for confidential, objective, and knowledgeable investigations and reporting. Vestige Digital Investigations is headquartered in Medina, OH, with offices in Columbus, OH and Pittsburgh, PA. www.VestigeLtd.com
—-