Articles
Digital Forensics for Criminal Defense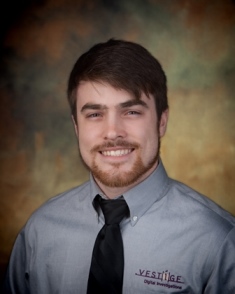 Vestige Digital Investigations, Senior Forensic Analyst
BS, GCFA, GNFA
Technology is everywhere. Criminal cases in general that involve some sort of digital forensics is becoming more and more common, as more crimes involve digital media. Digital forensics can be applied to any investigation involving digital media, and that includes criminal defense. Vestige has been involved in a number of criminal defense cases with subject matters including white collar crime, cyber intrusion/hacking, defamation, and violent crimes. In many of these cases, digital forensic evidence was identified on mobile devices, laptops, desktops, tablets, email accounts, surveillance cameras and other digital media that assisted the defense in one way or another.
A quick example of a criminal digital forensic case involved an individual being charged with several crimes, including criminal defamation, obstruction of justice and evidence tampering. Vestige was brought in to determine if the defense's devices were used to navigate to a particular website. After a thorough analysis of two separate devices, Vestige was able to determine the truth of the matter, in that there was no evidence of the website being navigated to by the defendant and there was no evidence of data destruction to obfuscate such potential activity. The digital forensic evidence showed that the user did not make a defamatory statement, as suggested by the accuser.
Specifically regarding criminal defamation, the main question asked at the start of such cases is "how does one defend against defamation?"
Digital forensics is the perfect tool for defending defamatory claims against a client. A cyber crime forensics analysis, as briefly mentioned above, will review browser history, document access, USB activity and many more artifacts, potentially revealing the digital forensic evidence that contradicts an accuser. Alternatively, if a questionable statement was made by a defendant, digital forensics may be able to assist in showing that the allegedly defamatory statement was merely a statement of opinion. This application of digital forensics not only applies to criminal defamation, but other criminal defense matters as well.
Another angle to keep in mind, digital forensics can be leveraged to uncover digital forensic evidence that was previously overlooked or was not correlated to the circumstances properly. Vestige has been brought into matters purely to review a prosecutor's expert report and provide feedback. Some of those consultations and reviews have evolved into Vestige performing our own analysis and debunking the claims made by Law Enforcement's expert.
Regardless of the mobile forensics case, government investigation or criminal action being alleged, digital forensics has the potential to provide a solution for criminal defense matters. In hiring a digital forensics investigator, the possibility to confirm the facts for yourself becomes a reality, and as they say, "knowledge is power." Why not arm yourself with all the facts? Contact Vestige to learn more about our criminal forensic services or if you need assistance with cases involving mobile devices or other digital media.
Here is some additional reading material you might find helpful:
Vestige Digital Investigations – Representative Matters – Digital Forensics | Criminal Defense
White-Collar Crime, Digital Forensics & Vestige
Cell Phones, Mobile Device Forensics & Vestige
Digital Forensics Expert Testimony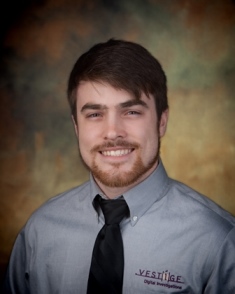 By Ian Finch, BS, GCFA,
Senior Forensic Analyst
Vestige Digital Investigations