Press Release
Stemple Joins Vestige Team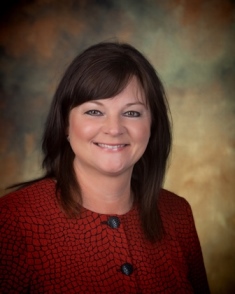 Vestige Digital Investigations, Marketing Manager
BA
MEDINA, OHIO – Vestige Digital Investigations, a leading U.S. Electronic Evidence Experts company specializing in Digital Forensics, Cybersecurity & ESI solutions is pleased to welcome Kenneth "Danny" Stemple, Jr., CCO, CCPA, ACE, as a Forensic Analyst to the team.
Danny hails from Parkersburg, WV, where he attended Parkersburg H.S. He received an Associate of Arts degree in Computer Science from West Virginia University and went on to complete a Bachelor of Science degree in Digital Forensics from Marshall University in WV in 2016. He currently holds three professional designations: Cellebrite Certified Operator (CCO), Cellebrite Certified Physical Analyst (CCPA), and AccessData Certified Examiner (ACE).
As a Forensic Analyst he is responsible for securing, preserving, analyzing and reporting on Electronically Stored Information (ESI) from clients, opposing parties and 3rd party digital devices that have been retained by Vestige. He will also perform proactive Cybersecurity assessments and readiness for clients, as well as reactive Cybersecurity services/incident response for clients who experience data breaches.
Vestige serves as a neutral party that provides timely and trusted investigations of any digital devices to resolve disputes and litigate claims including Non-compete / Intellectual Property (IP) Theft, Data Breaches, White Collar Crime and more. We serve small, mid-size and large Fortune 500 corporations both nationally and internationally helping professionals in the administrative, finance, fraud examination, HR, IT, insurance, law enforcement, legal and risk management fields make educated and informed decisions about access and preservation of digital information and its security.
As Experts, Vestige offers a comprehensive knowledge of both the technical and legal aspects of digital forensics and cybersecurity.
We are respected for confidential, objective, and knowledgeable investigations and reporting. Vestige Digital Investigations is headquartered near Cleveland, OH, with offices in Columbus, OH and Pittsburgh, PA. www.VestigeLtd.com
—