Press Release
Ventura Named Technical Sales Engineer at Vestige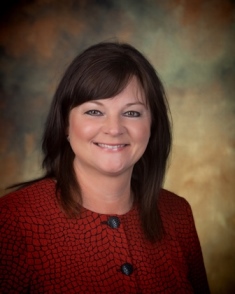 Vestige Digital Investigations, Marketing Manager
BA
MEDINA, OH – Vestige Digital Investigations, a leading U.S. Electronic Evidence Experts company specializing in Digital Forensics, Cybersecurity & ESI solutions is pleased to announce 10-year employee, Nick Ventura, CCE, GCFA, Security+, A+, has accepted a new position as Technical Sales Engineer.
Formerly a senior forensic analyst, Nick brings extensive product knowledge and customer service experience to this new sales position having conducted more than 400 forensic examinations as well as case management and technical expertise. His goal is to diligently work to build new and maintain current client relationships. He will provide detailed product and service education, technical expertise, quotations, sales and continue to offer exemplary customer service to Vestige clients.
His responsibilities include business development, inside sales, speaking engagements, continuing education programs and tradeshows.
Nick graduated from Pittsburgh Technical College with an Associate Degree in Science with IT concentration in Computer Forensics and Network Security. He holds certifications as a Certified Computer Examiner (CCE) issued by the International Society of Forensic Computer Examiners, GIAC Certified Forensic Analyst (GCFA), is Security+ and A+ Certified by CompTIA. He is also a member of the International Society of Forensic Computer Examiners (ISFCE) and joined Vestige in 2006.
###
Vestige serves as a neutral party that provides timely and trusted investigations of any digital devices to resolve disputes and litigate claims including Non-compete / Intellectual Property (IP) Theft, Data Breaches, White Collar Crime and more. We serve small, mid-size and large Fortune 500 corporations both nationally and internationally helping professionals in the administrative, finance, fraud examination, HR, IT, insurance, law enforcement, legal and risk management fields make educated and informed decisions about access and preservation of digital information and its security.
As Experts, Vestige offers a comprehensive knowledge of both the technical and legal aspects of digital forensics and cybersecurity.
We are respected for confidential, objective, and knowledgeable investigations and reporting. Vestige Digital Investigations is headquartered near Cleveland, OH, with offices in Columbus, OH and Pittsburgh, PA. www.VestigeLtd.com